Ksenija Potočnik at Sava Hotels & Resorts
http://www.sava-hotels-resorts.com
Bilateral Meetings
24.10.2014 Friday (09:20 am - 09:40 am)
24.10.2014 Friday (09:40 am - 10:00 am)
24.10.2014 Friday (10:00 am - 10:20 am)
24.10.2014 Friday (10:20 am - 10:40 am)
24.10.2014 Friday (11:00 am - 11:20 am)
24.10.2014 Friday (11:20 am - 11:40 am)
24.10.2014 Friday (11:40 am - 12:00 pm)
24.10.2014 Friday (12:00 pm - 12:20 pm)
24.10.2014 Friday (15:20 pm - 15:40 pm)
24.10.2014 Friday (15:40 pm - 16:00 pm)
24.10.2014 Friday (16:00 pm - 16:20 pm)
24.10.2014 Friday (16:20 pm - 16:40 pm)
24.10.2014 Friday (16:40 pm - 17:00 pm)
24.10.2014 Friday (17:00 pm - 17:20 pm)
24.10.2014 Friday (17:20 pm - 17:40 pm)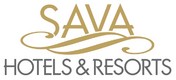 Sava Hotels & Resorts is the largest hotels & resorts chain in Slovenia.
It offers its guests a rich selection of diverse experiences through 6 destinations from Gorenjska to Prekmurje: Sava Hoteli Bled, Terme Ptuj, Terme 3000, Zdravilišče Radenci, Terme Banovci and Terme Lendava.
Diverse experiences and unique waters all the way from the healing power of waters in Pomurje region, extraordinary water parks in Terme 3000 and Terme Ptuj to breathtakingly beautiful lake Bled.
Sava hotels & resorts offers wellness and health, water parks, family fun and senior programmes, MICE, golf and camping.

Country: Slovenia
Organization Type: healthcare institution, providers of wellness services, thermal spas, natural spas
Phone: 02 520 2711
Email: ksenija.potocnik@zdravilisce-radenci.si
City: Ljubljana 1000,Dunajska 152 Google map
Areas of Activities